Aliases: Christy Brian, Cristy Brian, Gale Force, Hiedi
Gail Force was the quintessential early 1980s blonde porn goddess whose nu-age short cropped hairstyle often looked like it was aerodynamically shaped for better fuel economy, but her on camera sexuality and bisexual lifestyle propelled her to the front of the pack quickly at the time when adult feature films were finally making their way into homes thanks to the invention of VHS players.
Gail entered porn in 1984 costarring in The Amateurs which earned her critical and commercial acclaim right away. She made several other porn movies during the early transition period as adult film went from theaters to VHS home players including notable performances in B.Y.O.B., and Caught in the Middle proving she was especially adept at being the star of FFM threeway group sex scenarios.
Come as You Are, Lust American Style and Make My Night were some of the best movies made in that era and at the center of each you'll find Gail Force doing what she does best. It wasn't her cocksucking skills or her ability to squirt that made her such a famous pornstar, in fact it wasn't anything physical at all. Gail simply had the kind of charm and personality that flows through the camera and captures the imagination of viewers on a global scale.
Married to long time skin flick director Jim Powers, Gail Force also benefited from being cast in some of his best work. She became a true force in the rapidly expanding porn industry. Her influence also continued long after her last films Put It In Gere and Willing Women were released in the early 1990s. She went on to Direct Gypsy Queen starring brunette-wigged Sunset Thomas and Gerry Pike earning her a place in porn history behind the camera as well.
In March of 2009 after several nominations and near misses, Gail Force finally earned enough votes to claim her place in history as a Hall Of Fame Pornstar alongside other icons of the adult film industry who have been honored by the people who matter most, the fans of xxx erotica and the experts who understand how important Gail was in the development of the Gonzo genre, female porn film Directors and countless studios who undoubtedly 'borrowed' aspects of her expertise in their own somewhat derivative works for more than a decade since she was last active as a hardcore porn pioneer!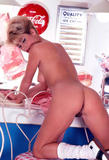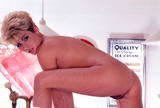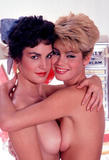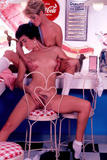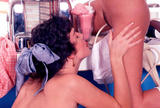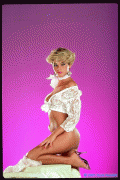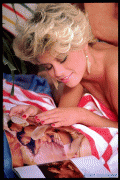 ENLACES/FUENTES:
http://www.fooks.com/star.asp?id=30
http://www.imagefap.com/pictures/773038/Fiery-80%27s-Pornstar-Gail-Force
http://www.vintage-erotica-forum.com/t7368-gail-force.html