moebius strap escribió: Martín, vos que sos amante del género te paso un dato, un músico de la PM ex integrante de Tangerine Dream hizo en los años setenta bandas de sonido para películas porno, el músico es Klaus Schulze y las pelis (creo que hay como una serie porque habia mas de un disco) se llamaban Body Love.

Es musica electrónica muy climática para pegarse un viaje de esos.

http://www.imdb.com/title/tt0075775/

Por ahí con tu experiencia la conseguis

Saludos Fernando
La película la tengo, ya que de Catherine Ringer tengo muchas.
Eso sí, no se me HABÍA ocurrido escuchar la banda sonora.
Body Love
(1977)
Director:
Lasse Braun
(as Larry Brown in original)
Notes: USA release 1981, on DVD from Caballero and Alpha Blue Archives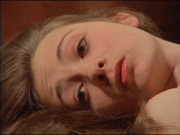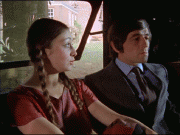 En la tercera foto:
Gilda Arancio & Catherine Ringer
Actresses
* Catherine Ringer as Lolita da Nova, plays Martine
* Gwenda Farnel as Glenda Farrel, plays Glenda, wife of the Baron and stepmother of Martine
* Gilda Arancio plays Gilda
* Gemma Gimenez plays Nana, Martine's sex slave
* Chantal Virapin plays a guest
* Cristel Lauris as Christine Louis, plays a guest
* Evelyne Manta as Frederique Souchier, plays a guest
* Micky Love as Michele d'Agro, plays a guest
AQUÍ ESTA LA PELI:
htthttp://www.vintage-erotica-forum.com/showthread.php?t=43633
A propósito, gran cantante la Catherine Ringer y excepcional actriz porno en su época.
Su canal de Youtube:
http://www.youtube.com/user/CatherineRingerMusic/videos
Sin duda una chica del Audio y del Vintage... Porno Vintage.
Ser Supremo
(o no Ser, esa es la cuestión).
El "Artista" Antes Conocido como MartinD1